Welcome to the Reserved Area of the IALM Website!
Members can consult here the IALM Newsletter archive, have access to all of the numbers of the Trimestral IALM Bulletin, utilize the IALMbook and suggest a meeting, in addition to other contents and services.
Furthermore, IALM Members can check their status of their IALM Subscription and renovate it online by asking for a payment link or via bank transfer.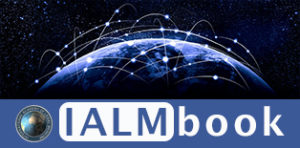 The IALM book is the address book where you can search and consult the profiles of the IALM Members.
Each IALM Member can update their own profile, by inserting their personal data (Date of Birth, Country, Title, E-mail, Institution, Address, Telephone, Mobile Phone, Fax, Skype contact, Photo) and Professional data (Degree, Specialization, PhD, Master, Areas of Interest, CV and Publications).
With the exception of Name, Surname, Country and Title, the visibility of the remaining personal and professional information will be managed solely by each Member, who will be able to decide whether to render it visible to other IALM Members or not.
In order to consult the IALM Book, you need to access your "Member Space" and click on the "IALMBook" Section.
You are already a member, login to your account!
If you have still not registered, take this opportunity to create your account!